Add your review
Giro Range Mips (20/21) Mat Black
Giro Range Mips (20/21) Mat Black
Article code
210000070666
C$349.99
C$279.99
(C$279.99 Incl. tax)
IF HAVING THE BEST FIT IS YOUR NUMBER ONE PRIORITY, LOOK NO FURTHER THAN THE RANGE™ MIPS®. WITH ITS CONFORM FIT SYSTEM, THE 2-PIECE SHELL CAN ADAPT TO THE SHAPE OF YOUR HEAD AT THE TURN OF A DIAL. Read more
Description
DETAILS
FIT IS FUNCTION.
The result is not only unsurpassed comfort, but also the sleekest, lowest profile helmet in Giro's history. High-end performance and functional features like MIPS® technology, Adjustable Venting, an integrated POV camera mount, and Fidlock® magnetic buckle closure complete this leading-edge design making it one of our most popular helmets and team rider favorite for freeride pursuits.
SPECS
CONSTRUCTION

LOW-PROFILE DESIGN

SHELL TYPE

ARTICULATING HARD SHELL CONSTRUCTION - HARD SHELL CONSTRUCTION PRODUCES GREAT HELMETS AT A GREAT VALUE. A RUGGED OUTER SHELL IS MOLDED AND THEN ATTACHED TO THE EPS FOAM LINER.

SPORT

SNOW

INTERIOR/LINER TYPE

XT2 ANTI-ODOR PADDING - PURE SILVER IS THE SECRET INGREDIENT THAT GIVES XT2 THE POWER TO PROVIDE NATURAL, PERMANENT ANTI-ODOR PROTECTION TO KEEP YOUR HELMET FEELING AND SMELLING FRESH

VENTILATION TYPE

THERMOSTAT CONTROL ADJUSTABLE VENTING ALLOWS YOU TO CUSTOM-TUNE AIRFLOW INSTANTLY WITH A SIMPLE, LOW-PROFILE CONTROL BUTTON ON THE OUTSIDE OF THE HELMET

STACK VENT TECHNOLOGY

GENDER

UNISEX

FIT SYSTEM

FIDLOCK® MAGNETIC BUCKLE CLOSURE

ELECTRONICS COMPATIBILITY

INTEGRATED P.O.V. CAMERA MOUNT

COMPATIBLE WITH AFTERMARKET GIRO AUDIO SYSTEMS BY OUTDOOR TECH

CERTIFICATION

CE EN1077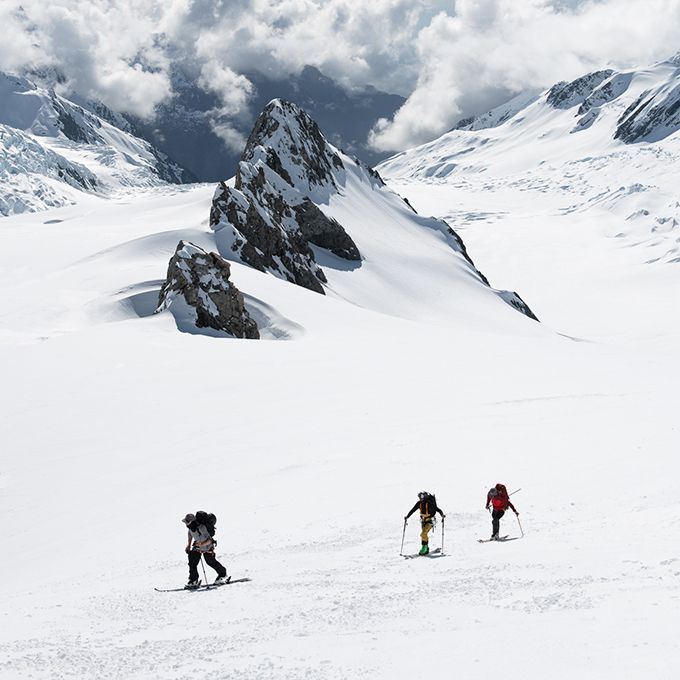 FEATURES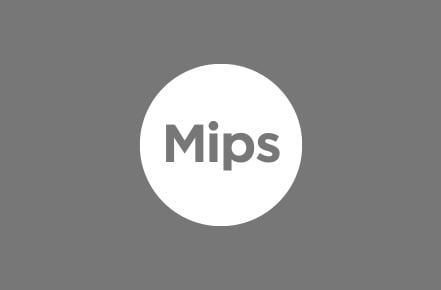 INTEGRATED MIPS®
All Giro helmets are designed to reduce as much energy as possible while meeting and exceeding stringent safety standards. The goal of Giro's Integrated MIPS®-equipped helmets is to reduce rotational forces while enhancing fit and comfort by combining the MIPS slip plane with the helmet's adjustable fit system. Giro believes that helmets equipped with this technology can reduce the amount of rotational force that may be transferred to rider's brain in certain impacts. Learn more about MIPS in the video above.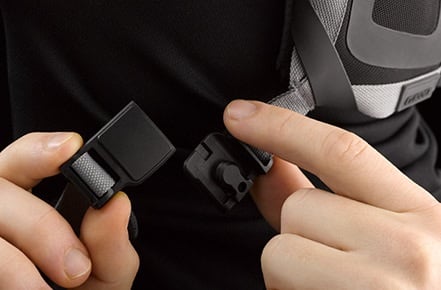 FIDLOCK® MAGNETIC BUCKLE CLOSURE
The pinch-free one-handed Fidlock® magnetic snap helmet buckle combines the advantages of two fastening concepts in a completely new way: Strong magnets make it easy to open and close, while a secure snap functionality ensures a continuous locking force.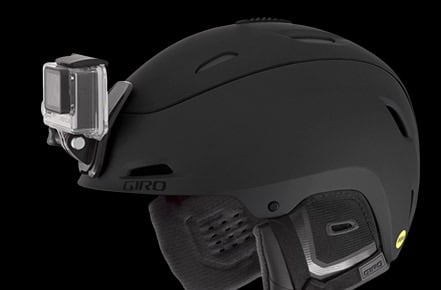 P.O.V. CAMERA MOUNT
Our integrated POV camera mounting system is stealth, secure and super-easy to operate, allowing you to instantly deploy your POV camera for filming or quickly pop it off and stash it.